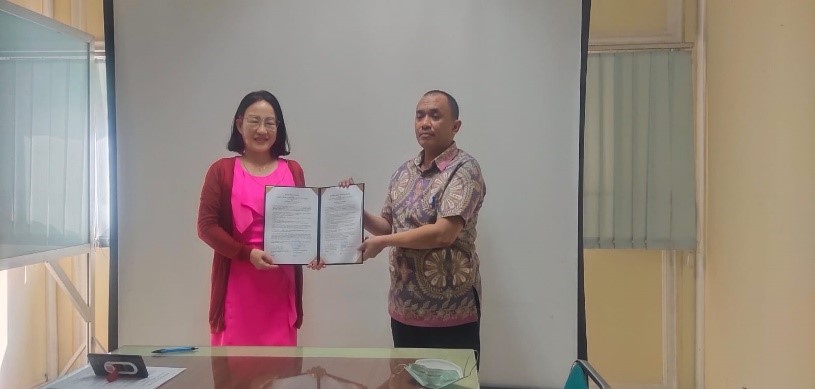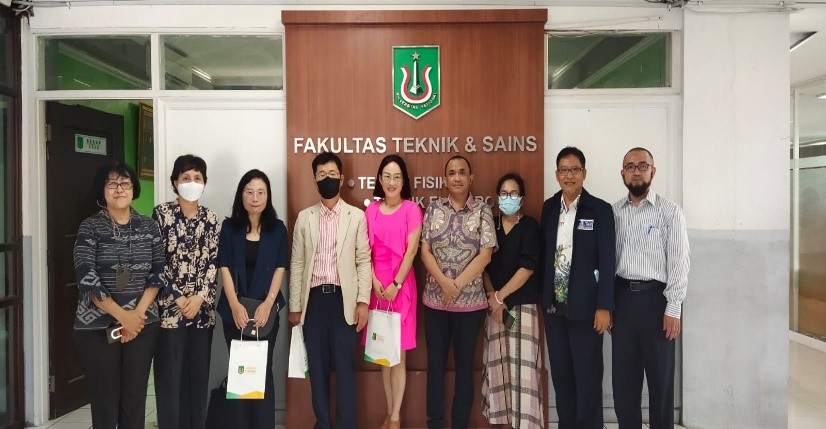 On Monday, July 25, 2022 at 9:00 am, the Faculty of Engineering and Science of UNAS signed a cooperation in the field of engineering with the Korean National Maritime and Ocean University (KNMOU), Korea, the largest marine engineering university in Korea.
Dean of the Faculty of Engineering and Science (FTS), Dr. Novi Azman, accompanied by Dr. Ajat Sudrajat; Dr. Farhamzah; Endang Retno Nugroho, M.Si; Kwon Young Sun, M.Pd, Head of Indonesian-Korean Cultural Cooperation – Faculty of Language and Literature,  and M.A. Inez Saptenno, M.Li representing Dr. Sugardjito, Director of the Office of International Cooperation of UNAS received the KNMOU team led by Prof. Lim Sun Young, Director of the International Cooperation Office; Prof. Dr. Hwang Woo Sang, Deputy Director of the Korean Language Institute who is also a foreign lecturer at the UNAS Management Master program; and Kim, Hee Jung, International Cooperation Manager.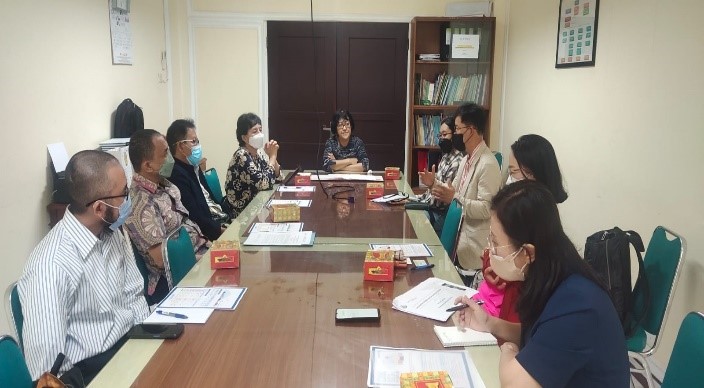 The UNAS-KNMOU collaboration supports FTS UNAS international cooperation which provides opportunities for exchange of lecturers, researchers, and university staff; student exchange; research collaborations and conferences.