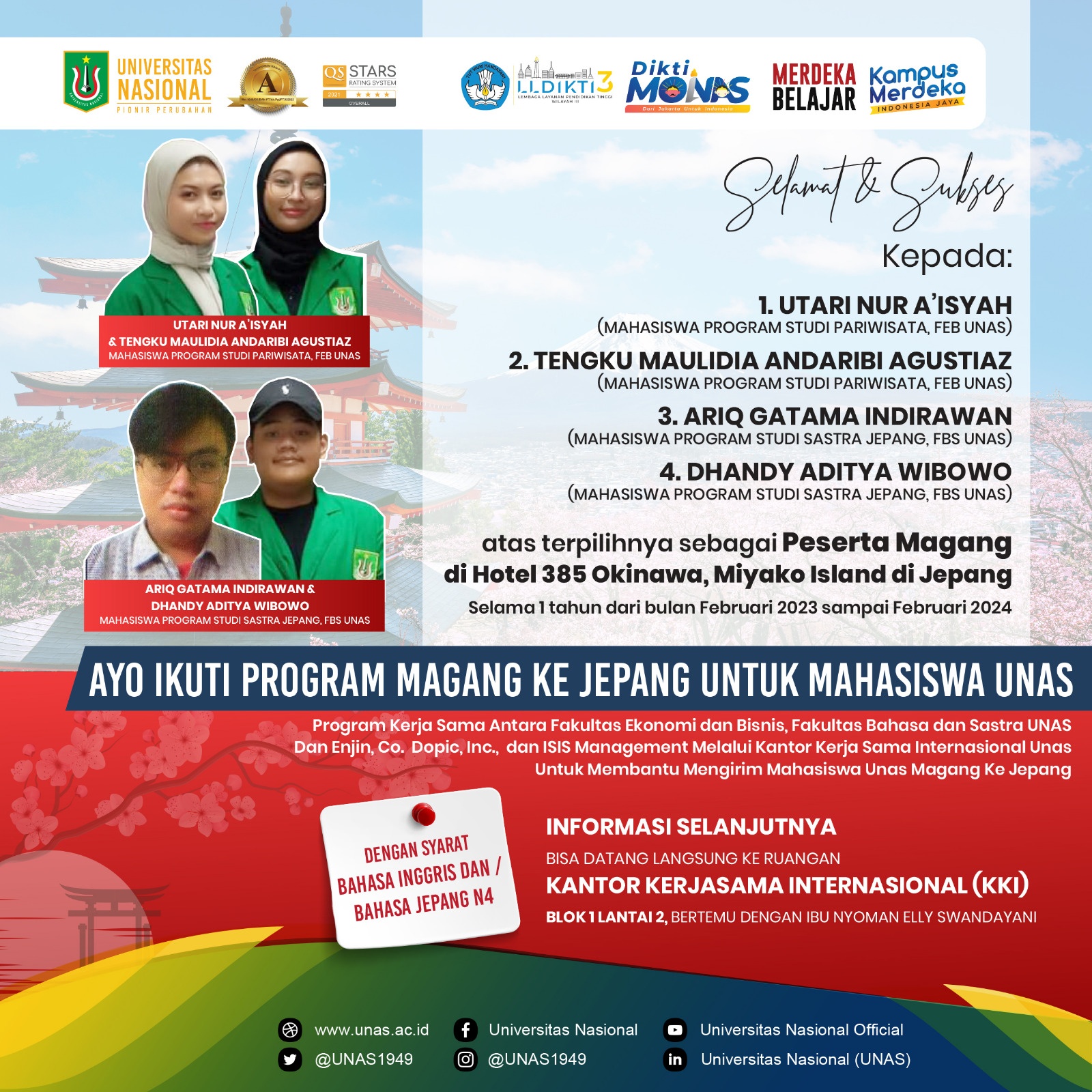 Universitas Nasional in collaboration with Enjin, Co., and Dopic, Inc., Japan, are preparing the student-internship programs to Japan. For batch 1,  UNAS , through the Office of International Cooperation, has sent 4 students of Tourism and Japanese Study Program to take the Hospitality  Internship Program for 1 year. They are Utari Nur Aisyah, Tengku Maulidia Andaribi Agustiaz, Ariq Gatama Indirawan, and Dhandy Aditya Wibowo. The students are doing internship at Hotel 385, Okinawa, Japan, from February 20, 2023 to 2024.  And for batch 2, other 4 students are prepared to depart.
This collaboration with Enjin, Co., is also for other fields,  they are Informatics, Agriculture, Engineering, and short-internship program. 2 students from the Informatics Study Program have been doing the online-internship program, and 1 other student of Japanese Study Program is doing his internship at Manza Onsen Ski Resort for 3 months.
The internship program is still opened for UNAS students of any study programs. Any further informations, please do come to Office of International Cooperation, Selasar 2nd floor.